Importance of Interpretable Machine Learning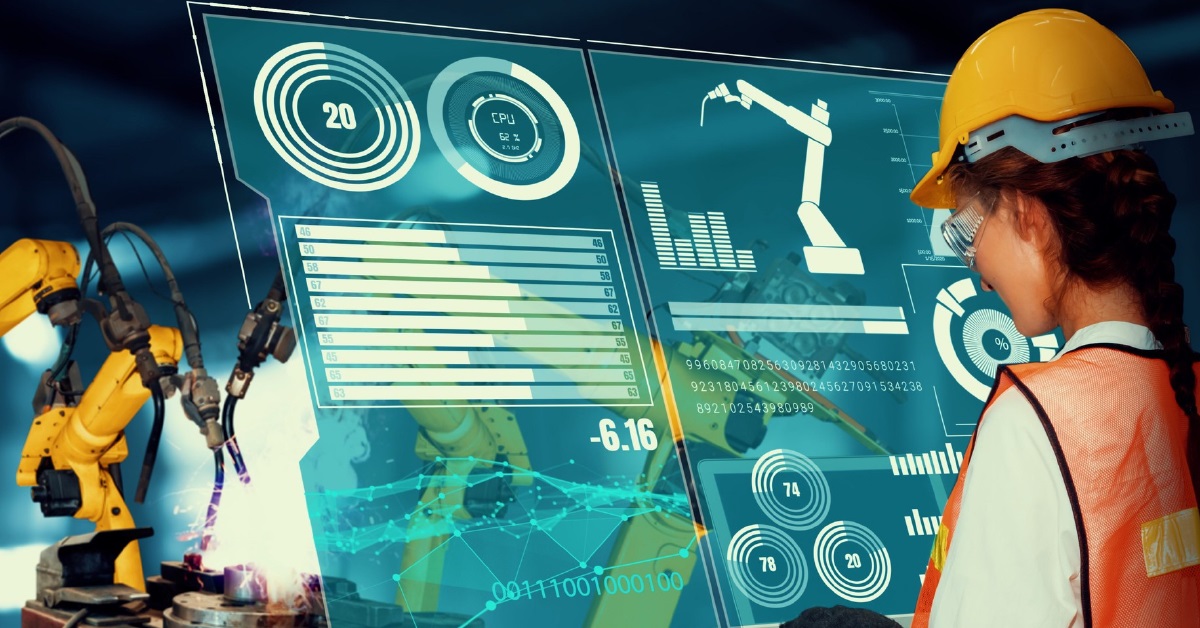 Reading Time:
6
minutes
Can machines genuinely understand human language? It is critical to consider the interpretability of artificial intelligence and machine learning algorithms as their use in society grows more and more prevalent. How can we accept decisions made by an unexplained black-box model? This blog post explores into the significance of interpretable machine learning across multiple domains and clarifies the need for openness in fostering confidence in AI systems.
What is Interpretable Machine Learning?
The idea of understanding and interpreting the choices made by self-learning algorithms is known as interpretable machine learning. Given the growth of artificial intelligence and its extensive application across numerous industries, these algorithms are now more important than ever to generate accurate and understandable findings. It aims to strike a compromise between interpretability and accuracy, whereas standard algorithmic techniques prioritize accuracy the most.
The "black box" character of many complex AI systems is a significant factor in the increased interest in Explainable AI. It can be challenging for humans to understand how these algorithms arrived at a particular result because they frequently rely on their choices on complex calculations and millions of data points. Serious issues arise from this lack of transparency, particularly in fields like healthcare, banking, and law where choices made by AI systems have an influence on people's daily lives.
Why is Interpretability Important in Machine Learning?
One essential component of contemporary self-learning models is interpretability. It speaks to a model's capacity to offer intelligible justifications for its decisions and forecasts.
Many industries, including marketing, banking, and healthcare, have seen a rise in the use of sophisticated and complicated these models in recent years. These models' performance in tasks such as natural language processing, predictive analytics, and picture recognition has been outstanding. But these models become less interpretable as they grow more cultured and potent.
So why is interpretability important in computational learning? There are several key reasons:
Establishing trust with stakeholders: Gaining the trust of clients, regulators, and end users is important for integrating ML systems into practical applications. Because interpretability makes the model's decision-making process transparent, it contributes to developing this trust. It boosts user confidence while also making it more straightforward to identify any biases or mistakes in the model.
Legal and ethical considerations: Interpretability is essential when implementing ML models as public concerns about privacy and fairness in AI systems grow. Organizations can account for any potential harm to individuals or groups and explain their decisions when they have an interpretable model.
Debugging and troubleshooting: It can be challenging to pinpoint the primary source of errors or inaccurate predictions in these models due to their incredible complexity and numerous layers of hidden representations. Developers can uncover problems and better understand the model's decision-making process by ensuring interpretability.
Selecting and engineering features: Interpretable models can assist in selecting and engineering features by determining which elements are most important for generating predictions. The model's performance can be increased or improved using this information.
Real-world impact: Self-learning models' decisions directly affect people's lives in particular industries, like healthcare and banking. We can make sure these choices are impartial and fair by allowing for interpretability, making it possible to spot and fix any potential errors.
Interpretability ensures accountability, transparency, and confidence in ML systems. By doing so, we better understand the decision-making process of the models, spot any biases or inaccuracies, and enhance their overall performance for practical use.
What are The Benefits of Interpretable Machine Learning?
There are numerous advantages which have significant ramifications for different sectors and use cases. First, it improves transparency and trust, both essential in situations involving important decisions. Users and stakeholders are more likely to trust AI models when they can articulate the reasoning behind their decisions. Trust is necessary in industries like healthcare, where there is a lot on the line, and patients and doctors need to understand the reason behind a diagnosis or a recommended course of treatment.
Furthermore, it is essential for resolving moral dilemmas and minimizing AI biases. It ensures that AI systems produce just and equitable findings across a range of demographics by enabling the discovery and correction of preferences by providing decision-making process insights. Furthermore, interpretable models help people comply with ever stricter regulations, such as GDPR, by clarifying how automated decisions affect their privacy and data.
Moreover, these models have valuable uses in domains like finance, where they aid in fraud detection and can elucidate investment decisions. Additionally, autonomous cars can use them to ensure safety because they precisely describe actions. In education, explainable AI can potentially enhance student and teacher comprehension and confidence in AI-generated recommendations by customizing learning experiences. Ultimately, it enables us to utilize artificial intelligence in a responsible and accountable way. And it is the cornerstone of dependable, ethical, and trustworthy AI.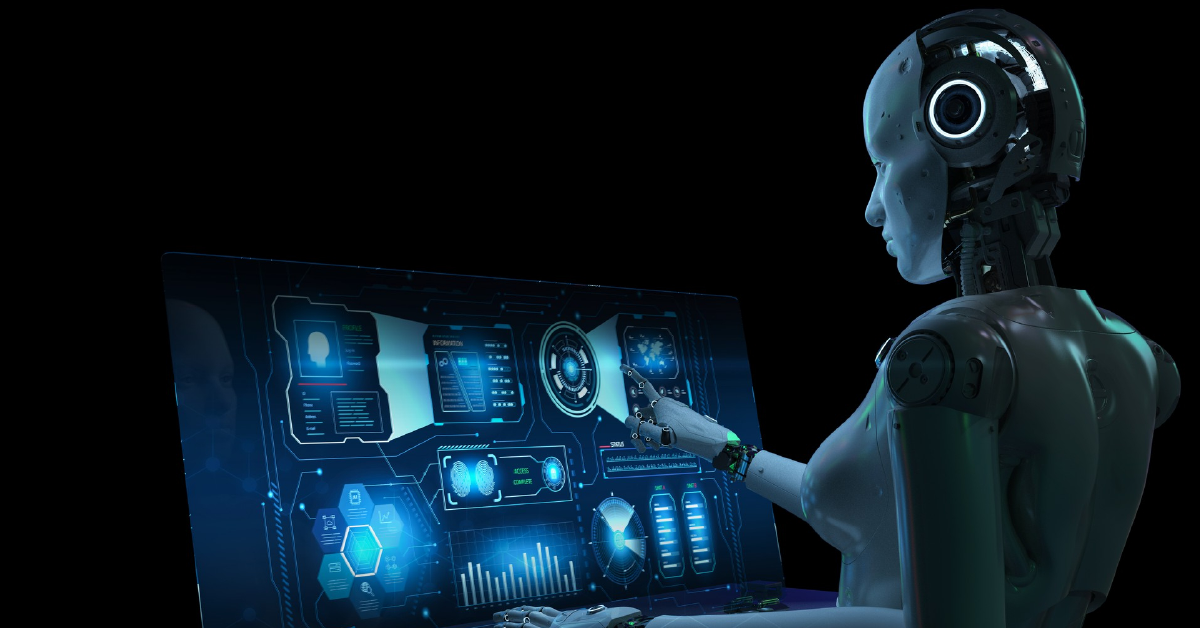 What are Some Practical Applications?
It is important in several fields:
Healthcare: Erroneous diagnoses and treatments can have disastrous outcomes in the medical industry. Medical professionals can make better decisions using interpretable AI, giving them concise explanations for their recommendations.
Finance: In the financial industry, clients can better comprehend and have more confidence in robo-advisors by using interpretable models to explain investment decisions. They are also better at spotting dangerous investments and fraudulent transactions.
Autonomous Vehicles: Understanding the reasoning behind decisions is essential for autonomous vehicles, such as drones, where safety is paramount. Interpretable models can help autonomous systems in navigating challenging situations while ensuring the security of their users.
Education: In online education, intelligible AI can tailor interventions and lessons so teachers and students can understand AI's logic more easily.
What are The Best Practices for Introducing Interpretable Machine Learning in Your Organization?
Using transparent AI in your company is essential to maximizing AI's potential while maintaining responsibility and transparency. Following a few best practices is necessary to achieve this. Prioritize setting precise goals for XAI and coordinating them with your company's aims. Determine the exact use cases—like autonomous systems, financial risk assessment, or medical diagnosis—where interpretability is important.
Next, depending on the intricacy of your data and models, choose the relevant interpretable machine-learning methods and resources. Because they are compatible with various algorithms, model-agnostic techniques such as LIME and SHAP are frequently helpful. The relevance and quality of the input data significantly influence how simple it is to interpret the results; therefore, preprocessing and data quality investments are crucial.
Think about the role that people have in the implementation process. Instruct your engineers, data scientists, and decision-makers on understanding the model's output, and encourage open communication and teamwork throughout your company.
To trace down and validate decisions, ensure that your interpretable models have an unambiguous audit trail that you maintain currently. Finally, when organizational requirements and the data landscape change, periodically evaluate and validate the interpretability of your models. By following these best practices, you may incorporate transparent AI into your business and improve ethics, trust, and the effectiveness of your AI-driven operations.
Future Implications and Developments in the Field of Interpretable Machine Learning
There are new and revolutionary breakthroughs in ML models and techniques. It will significantly impact artificial intelligence and how it is integrated into different businesses. The machine learning development of interpretability is one noteworthy trend. Researchers are working hard to improve the interpretability of deep learning models as they become more common. A better understanding of how neural networks make decisions is being achieved through refining techniques such as activation maps and attention mechanisms. Which will be important for applications in autonomous systems, healthcare, and other fields.
Model-agnostic interpretability presents another exciting direction. These approaches are made accessible and valuable across various domains by creating tools and libraries that can be applied to a broad range of machine learning services, regardless of their underlying architecture.
Moreover, transparent AI is becoming increasingly important as a means of combating bias and discrimination as the significance of ethical AI develops. Interpretability techniques will be combined with fairness-aware algorithms in future advances to make sure AI systems make equitable decisions.
Conclusion
In conclusion, the significance of interpretable machine learning cannot be emphasized in our quickly developing field of artificial intelligence. It is the cornerstone of trust, openness, and moral responsibility as AI technology become more pervasive daily. It helps humans and computers work together, gives us important insights into the behavior of models, and helps us trust the decisions made by AI systems. These things lead to safer and more egalitarian applications in various industries.
Furthermore, it is essential rather than just a luxury. It protects against prejudice and discrimination, ensures adherence to strict legal requirements, and strengthens the moral integrity of AI systems. This area is expected to be important in expanding AI's potential in the future while upholding its dependability and accountability.
Interpretable ML is crucial for utilizing AI's enormous potential to improve society. Its influence is steadily growing in healthcare, finance, autonomous systems, and many other areas. XAI makes it possible for humanity to confidently traverse the complicated world of artificial intelligence by promoting openness, morality, and reliability. It paves the way for a time when AI decisions will be potent but also reasonable and intelligible.
Published: October 27th, 2023