Innovation in Action: Real-World Examples of IT Software Service Companies Leading The Way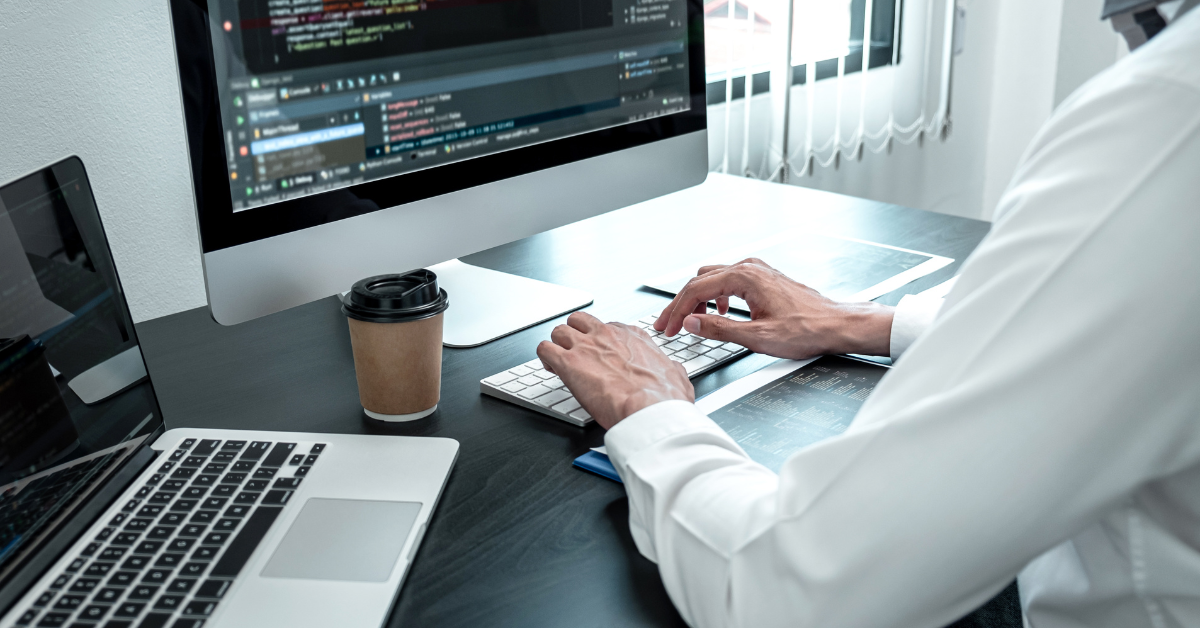 Reading Time: 6 minutes
Innovation is the driving force behind progress and growth in any industry. And when it comes to software service companies, they have been at the forefront of innovation for decades. From cutting-edge technology to game-changing strategies, these companies are constantly pushing boundaries and setting new standards.
In this blog post, we'll take a closer look at some real-world examples of how software service industries are leading the way with their innovative solutions and services that have transformed the business landscape as we know it!
What is Innovation?
Innovation is about more than just producing new ideas; it's about turning those ideas into reality. And that is exactly what these IT companies are doing.
They're not only redefining the way we think about and use technology, but they're also setting the standard for what innovation looks like in action.

From developing new ways to improve customer service to finding new and better ways to deliver their products and services, these companies are leading the way when it comes to innovation. Here are just a few examples of how they're doing it:
We will be looking into the strategies of those companies which are successfully delivering their services without any delay.
How Innovation will Help Industries to Cope up with Technology
1. Delivering Customer Service That Goes Above and Beyond:
Zendesk provides its customers with an amazing customer service experience by constantly innovating its product and services. One way they've done this is by developing a self-service knowledge base that allows customers to find answers to their questions without having to contact customer support.
2. Improving Product Delivery with Innovative Shipping Methods:
When it comes to delivering their products, Amazon has always been at the forefront of innovation. They were one of the first companies to introduce two-day shipping and they continue to innovate their shipping methods to make sure their products arrive as quickly and efficiently as possible.
3. Creating a Better User Experience with Cutting-Edge Technology:
Technology giant Apple is known for creating some of the most user-friendly products on the market. Their commitment to innovation has led them to develop ground-breaking technologies like Touch ID and Siri that greatly improve.
4. Pranathi Software Services Delivering The Projects by Pushing Themselves to The Next Level:
At Pranathi Software Services, the teams are vigorously attentive when coming to the structuring about the innovative services. The client's thought process and delivering them with the effective methods is the top priority when coming to the end project deliverance.
By concentrating on the customer needs, there are things which Pranathi Software Services will push themselves beyond the limits to deliver the tasks.
What are Some Real-World Examples of Innovative Companies?
Innovation is often thought of as something that happens in the tech sector – and for good reason. After all, companies like Apple, Google, and Amazon have disrupted entire industries with their game-changing products and services.

But innovative thinking isn't limited to the tech sector. There are plenty of non-tech companies that are leading the way when it comes to innovation. Here are just a few examples:

1. Zappos – An online retailer that's known for its incredible customer service, Zappos has been innovating since it was founded in 1999. One of its most notable innovations is its 365-day return policy, which allows customers to return items at any time, for any reason.

2. Warby Parker – This online eyeglass retailer has been shaking up the industry since it was founded in 2010. Warby Parker offers high-quality glasses at a fraction of the price of traditional retailers, thanks to its direct-to-consumer business model.

3. IKEA – The Swedish furniture company has been turning heads since it was founded in 1943. IKEA is known for its stylish, affordable furniture, as well as its unique shopping experience (including build-it-yourself furniture).

These are just a few examples of non-tech companies that are leading the way when it comes to innovation. So, if you're looking for some inspiration for your own business.
IT Software Service Companies in Hyderabad
Innovation is key for any company in the software development service industry looking to stay ahead of the curve. Here are a few examples of companies leading the way when it comes to innovative practices, three more companies can be found here.

1. Atlassian: This Australian company provides software development and collaboration tools to help teams work better together. Their products are used by some of the world's largest organizations, including NASA, LinkedIn, and Twitter. What sets them apart is their focus on customer success – they have a team dedicated to helping customers get the most out of their products. They also offer a free trial so potential customers can try before they buy.

2. Autodesk: This American company provides 3D design and engineering software for architects, engineers, and construction professionals. They're known for their cutting-edge technology, which has been used on some of the world's most iconic buildings, including the Burj Khalifa in Dubai and One World Trade Center in New York City. Autodesk is always innovating new ways to help their customers create – they recently released a new product that allows users to create virtual reality models of their designs.

3. Dribble: Dribble is a community for designers to share their work, get feedback, and find inspiration from other creatives. They have built an impressive platform that helps designers connect with each other and grow in their craft.
What are Some Tips for Encouraging Innovation in Your Own Company?
There are many ways to encourage innovation in your company, but here are a few tips to get you started:

1. Encourage employees to take risks and think outside the box.

2. Create an environment that is conducive to creativity and brainstorming.

3. Encourage collaboration among employees.

4. Provide resources and support for employees who want to pursue current ideas.

5. Reward employees for creativity and innovation.
Overview of the IT Software Service Companies
The IT software service industry is continually evolving and changing. As modern technologies are developed, companies must adapt and change their offerings to stay ahead of the competition. This can be a challenge, but it also creates opportunities for companies that are willing to innovate.

Innovation in the software service industry can take many forms. Some companies may develop new ways to deliver their services, while others may create entirely new services that address emerging needs. Still others may focus on improving customer experience or developing new business models.

Whatever form it takes, innovation is essential for companies in the IT industry to stay ahead of the curve. In this article, we'll take a look at three real-world examples of companies leading the way with innovative approaches to IT software service delivery.
How Innovation is Impacting The IT Software Service Industry
Innovation has always been a key driver of the IT software industry. With the advent of new technologies, the need for innovative solutions has only increased. Here are some examples of how innovation is impacting the software service industry:

1. Cloud computing is revolutionizing the way software development solutions are delivered. By moving to the cloud, companies can provide their customers with faster, more reliable and more scalable services.

2. Big data is another area where IT companies are innovating. By harnessing the power of big data, they can help their clients make better decisions and improve their operations.

3. The Internet of Things (IoT) is another emerging technology that is starting to have a major impact on the software service industry. IoT-enabled devices and systems are providing new opportunities for companies to create innovative solutions that can help their clients improve efficiency and reduce costs.

4. Artificial intelligence (AI) is another area where software service companies are making significant strides. AI-powered solutions can help companies automate tasks, improve decision-making and even provide predictive analytics capabilities.
The Future of the IT Software Service Industry
The future of the IT software development industry is one that is rooted in innovation. As the world becomes increasingly digitized, the need for reliable and efficient software services will only continue to grow. Leading companies in the industry are those that are constantly looking for ways to improve their offerings and stay ahead of the curve.

One such company is Pranathi Software Services, which has developed a unique approach to software development that allows them to consistently deliver high-quality results. Another company, SPG America has created a platform that makes it easy for businesses to find and connect with the best IT service providers in their area.

These are just two examples of the many companies leading the way in the software development industry. As the demand for innovative solutions continues to rise, we can expect to see even more exciting advancements in the years to come.
Conclusion
As technology continues to quickly evolve and become increasingly more sophisticated, it's important for IT software service companies to keep up with the ever-changing demands of their clients. Fortunately, there are many real-world examples of these companies leading the way in terms of innovation and providing cutting edge solutions. By taking a closer look at some of these success stories, we can gain insight into how such organizations have been able to remain competitive by staying ahead of the curve and continuously innovating new solutions that benefit both their customers and their bottom lines.
Published: April 4th, 2023