Growth Strategies for Startups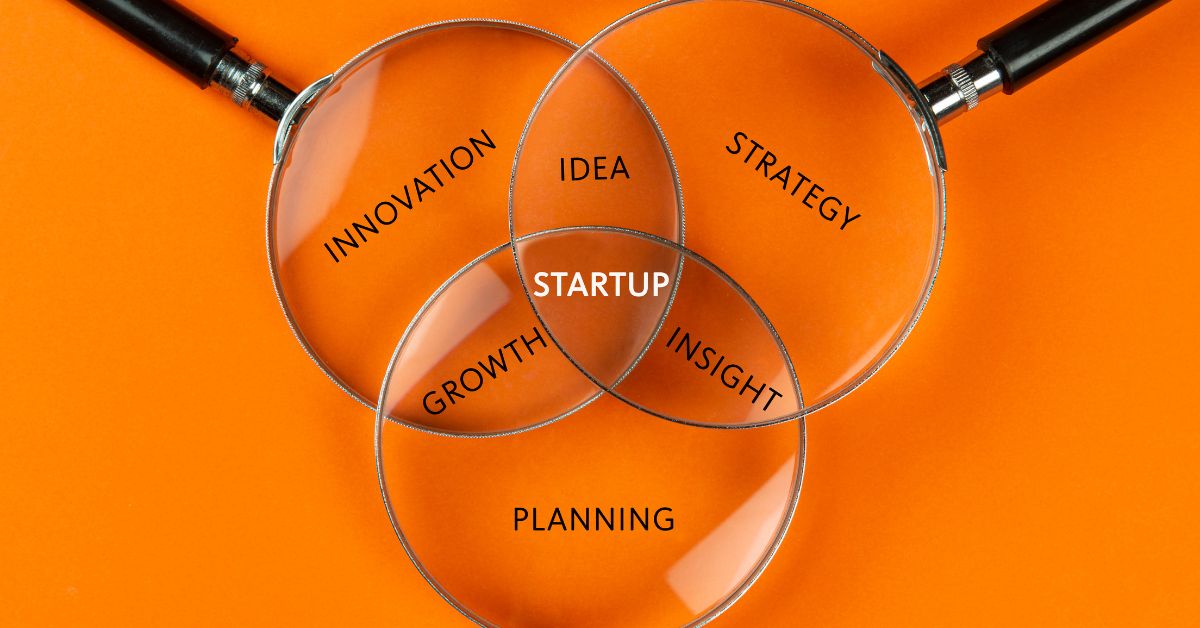 Reading Time: 4 minutes
Maintaining a startup is difficult in and of itself. Anyone can come up with the next great idea in the startup sector. But not everyone has the capacity to understand it and spread awareness of it among the general people. The first five years startup company statistics are well know to us.
Nobody would convince you that starting and growing a firm is simple in recent days.
Achieving success in the startup world is the hardest thing in the startup world, it is not only putting the business on a path that increases its chances for surviving but also for growing rapidly. This means you must have a solid growth strategy in place.
Thankfully, there have been enough startup success stories and unicorns over the years for us to fully understand the components of an effective startup strategy and how to put them into practice.
So let's look more closely at what business owners must do to develop a startup growth strategy that will allow for long-term success and growth.
How to Create a Growth Strategies for Startups?
Have a glance at the below tips for a successful growth strategy.
Conduct Market Research
Conducting market research will help you to know your current customer base along with the potential customer. It can help you identify barriers to success, unexploited potential, and chances for growth
Set Clear Growth Goals
Having a set of goals is necessary to create growth strategies for startups because they will define your plan of action. Focus on achieving goals that can be measured. Make every effort to hold yourself and your team responsible for your goals by creating a timeline for when you anticipate achieving each targeted milestone.
Choose a Growth Strategy
It's time to select the growth plan that will best assist you achieve your goals, now that you have your tools, research, and goals in place. When selecting a plan, take into account your goals, budget, and position in the market. If doing so will help you meet your growth objectives, think about combining growth strategies for startups.
Create a Plan of Action
Clear expectations for you and your team are define in an effective action plan. Give a clear description of what to do, who will execute it, and how. Make sure there is no room for uncertainty by giving each team member specific instructions along with benchmarks for success.
Measure Your Success
Measuring the performance of your growth strategies are easier by keeping track of milestones and key performance indicators. Tracking your progress will help you determine what is and is not working, eliminating any uncertainty.
How Does a Growth Strategy Work?
Since every company is different, no two growth strategies for startups will ever be the same. The following are some of the best examples of growth strategy:
Market Penetration
A market penetration strategy aims to increase sales of your current products or services in an already-existing market. For small- and medium-sized business owners aiming to grow their market share, this is a successful strategy. Businesses that operate in industries where there is limited room for distinction from competitors benefit the most from it. Businesses with a subscription-based business model frequently employ this tactic. Price reductions, incentives for new clients, and referral bonuses for existing customers are a few instances of market penetration techniques.
Market Development
Selling existing products in a new market is one way to implement a market development or growth plan to gain a larger market share. Market research have to understand the new market and its existing customers base for a market growth strategy to be successful. For this kind of growth plan, a business can seek to increase sales by identifying a new target market or by providing franchising options.
Product Development
Introducing a new product to your current market to gain a larger market share is referees to as a product development or product expansion strategy. This could include adding new features to an existing product, adding a new range of products, or extending the options of an existing product line.
Market Segmentation
Customer segmentation may be used by small businesses seeking a competitive edge. This can help a small business in more precisely focusing on potential clients when competing with larger corporations. Customer segments may be created based on location, demographics, or behavior.
Diversification
A diversification strategy is a business tactic used to increase growth by changing or expanding products the range of goods a firm produces or sells. Businesses may use a strategy known as offensive diversification to gain an advantage over competitors, or a company may use a defensive diversification approach in response to intense pressure to change.
Acquisitions and Mergers
For established businesses, merger and acquisition methods are realistic possibilities. This tactic involves purchasing another business or joining two already existing ones. Study up on mergers and acquisitions.
Customer Retention
Retaining current clients is the idea of getting them to buy from you again. For customers to continue choosing your company and recommending it to others. Customer retention strategies frequently focus on building brand loyalty, increasing customer satisfaction, and strengthening relationships with existing clients. A tried-and-true way to boost your business's bottom line profitability is through enhancing customer retention.
Strategic Partnerships
A productive business method for development growth is partnering with a non-competitor whose beliefs and culture are similar to your own. Both businesses may profit since they each have the chance to gain new customers from the marketplaces of the other. For larger businesses aiming for quick benefits, this method is particularly beneficial.
Conclusion
In today's startup culture, you do have to spend money to make money, but you still need to be careful. Yes, spending money on a pleasant workplace and investing money into a strong employee benefits program will help you recruit better talent. But perhaps you don't need an office bartender and monthly team-building events at restaurants. Keep your company's spending on expansion, and attempt to avoid spending money on things that don't seem to have a clear and solid return on investment.
Never forget that no growth strategy is 100% foolproof. Throughout the way, one must deal with ups and downs. No startup growth strategy is set in stone. All are willing to change if desired outcomes are not being reached. Above all, it's crucial to be flexible and willing to acknowledge mistakes, swiftly learn from them, and move on to new strategies and ideas without wallowing in the previous mistakes on the extremely challenging path to success as a modern company.
Read more interesting topics to engage and inspire you on our blog!
Published: May 31st, 2023