Our PHP Solutions
We offer PHP solutions globally for web development. We can handle the client's projects on need based and deliver them with high accuracy and compatibility.
We strive to fulfil all the requirements of businesses by assisting them with an easy workflow.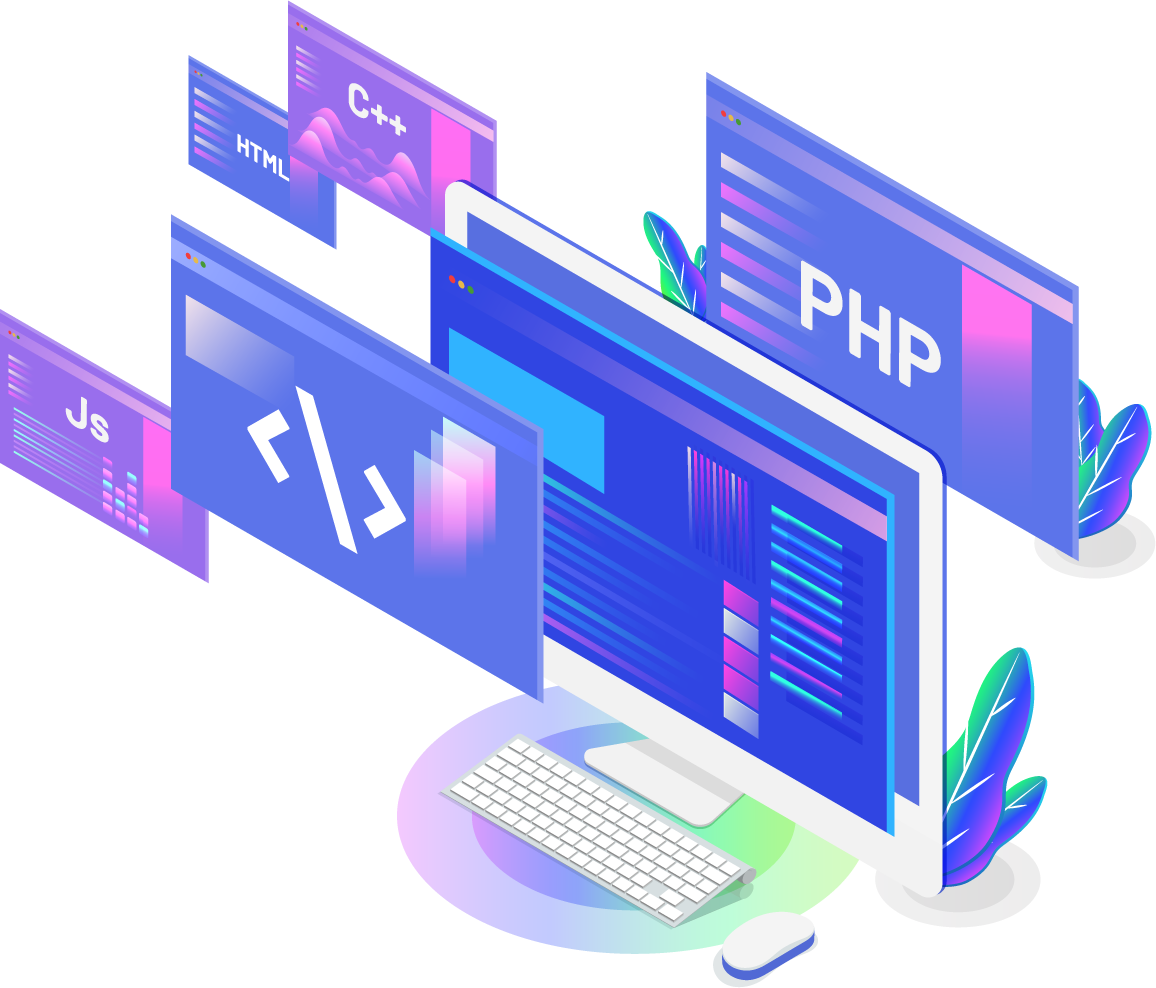 Benefits of PHP Development
PHP boosts the database application development in a short period of time.
Integrations
PHP is ready to integrate with multiple platforms which ensures the outcome to be an outstanding one.
Highly Adaptive
There will be no wastage of time since PHP is highly adaptive according to the requirements.
Affordability
PHP stands out from other development languages being a cost effective one.
Flawless Workflow
Reporting regarding the project, updating the status of the project on timely basis to the party for project final submission.
Vastly Secure
The level of security terms in case of PHP is an outstanding one which enables the businesses to keep them safe from the malicious attacks and other preventing other cybercrimes.
Get connected with our Python Dev Team for Your Design Plan
Place a Call
Development Services
Web Application Development
We provide Web Applications for B2B2C, B2C, B2B with enriched efficiency. For app development, custom websites and other designing processes can be done easily with our team with highly skilled personalities.
Mobile Web Services
We are here to build mobile apps which can be unified with iOS and Android. Data sharing across multiple platforms is supported with our solutions.
E – Commerce
We boost sales with our advanced development of PHP services, you will witness the real-time experience when we develop the apps for you.
Upgraded PHP Applications
We ensure to deliver the most advanced services and turn your traditional platforms into the excellent engaging ones.
Social Sites Development
Social platforms create engagement with the users and the visitors, we incorporate latest ideations and develop web applications based on the user interface and requirements of the clients.
Migration
With transparency and accountability, our PHP developmental set up can be imported from other stacks. Migrating to PHP is now not a big challenge.